Alarm Systems
Its important to protect your family and your assets. An alarm system is a small investment compared to the average lost in a burglary. A home security system is a proven way to prevent burglary.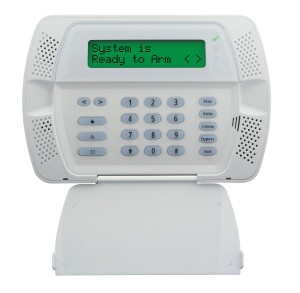 Its been found that burglars spend less than 60 seconds breaking into a home. Burglars are on the lookout for soft targets, homes that are easy to break into with minimal risk. A home security system makes your home that much more risky and is a great way of scaring off a would-be intruder.
An alarm system normally includes sensors on all exterior windows and doors on the ground level to prevent intrusion, motion sensors on the floor and basement (if there is outside access) and a very loud alarm. This generally makes it very difficult to break into your home without the alarm being triggered. Other modifications are also available such as glass break sensors, app notifications, etc.
Alarm Monitoring
This means there is a third-party service that is instantly alerted if your alarm goes off. If the alarm is not turned off within a set period of time the police are automatically notified. The system can tell between a burglary and a fire. Should your smoke/fire detectors trigger, the fire department is immediately dispatched.
When you're home the alarm can be set to home mode, so that you can still walk around the house without triggering an alarm, but should someone try to breakin, the alarm will automatically trigger.
Reasons to invest in a home security system:
Deter potential crime
Detect smoke and fire
Receive a discount on Home Insurance
Control your home remotely
Help law enforcement respond quicker to emergencies
Peace of mind for your family
Call Valuguard at 519-699-4020 to request a quote for your home or email us

Brian installed our home security system and its worked very well over the years. Whenever we had questions he was quick to answer and help us out. We've been extremely happy with his services and highly recommend him. He is professional and knows what he is doing. It was a hassle-free install and well worth the money. We feel our home is safe and have never had a break-in.